There's just never enough time to take in all the great shows in DC any given summer concert season (and you thought it was duck season? Or maybe wabbit season??) but here's just a few highlights of the shows coming your way in the next few weeks...stay tuned for more news and the latest additions as they become available, ciao for now, 1600 Nation!
The WACO BROS. ARE COMING! The wild n' wooly Chicago cowboys invade the Rock 'N Roll Hotel in Washington, DC on June 5th! CD RELEASE PARTY for their new disc, Live and Kickin' It at Schuba's Tavern! For tickets, call 1-877-725-8849, or go to www.ticketalternative.com
RETURN OF THE (TWANG BAR) KING: THE ADRIAN BELEW POWER TRIO Friday June 6th, Adrian, Julie,and Eric take their sonic barrage to the Ram's Head in Annapolis, MD Tickets available thru http://tickets.ramsheadonstage.com/
DC's MIGHTY SKA KINGs, THE PIETASTERS!!! Dance all night to the funky soulful sound Friday June 6 at the Rock 'N Roll Hotel in Washington, DC! For ticket info, call 1-877-725-8849, or go to www.ticketalternative.com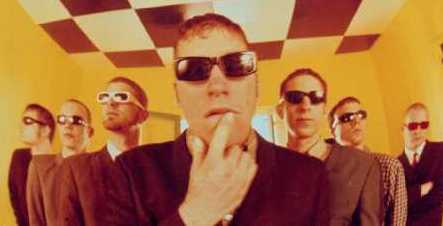 THE SMITHEREENS KICK IT FOR THE WATERFRONT FESTIVAL! Oronoco Park, Alexandria, VA Saturday June 14th! A benefit for the American Red Cross! Give blood, give donations, enjoy the party, and have a blast with New Jersey's favorite sons!
THE ONE AND ONLY PETER HAMMILL! Solo show on Sunday June 15 Jammin' Java, Vienna, VA
One of only 5 US appearances currently scheduled- legendary Van Der Graaf Generator singer/songwriter/storyteller, one night only! For ticket info call (703) 255-1566 x8 or tickets@jamminjava.com!
PETER (BAUHAUS) MURPHY! Rockin' the Ram's Head Live, Baltimore MD on a manic Monday June 30th! For ticket info, (410) 244-1131 or look 'em up at http://tickets.ramsheadlive.com/eventperformances.asp?evt=189
THIS HAS BEEN A PUBLIC SERVICE OF YOUR COMMERCIAL-FREE ROCK N' ROLL MADMEN- THE 1600 CREW. Friday night at 10:00 pm on Channel 10 in Fairfax, VA and taking over the airwaves throughout the rest of the DC-MD-VA Metro area before they can stop us!!!