Greetings fellow kids!
1600 will take a temporary hiatus from our rabid election and political reporting to give you an up to the minute overview of some of the great artists heading to the National Capitol region in ROCKTOBER, NOVEMBER, and the near future!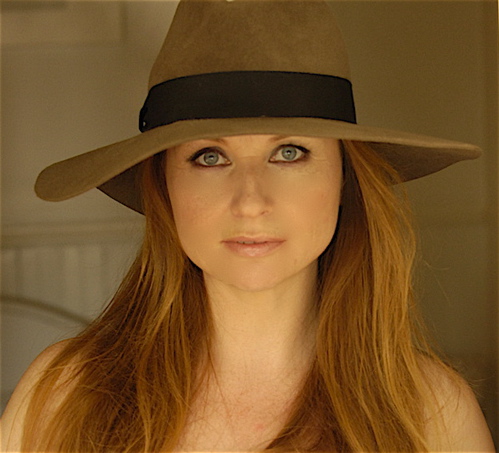 THIS FRIDAY: October 3rd, the Birchmere in Alexandria presents an evening with TUCK and PATTI, with special guest the ever-vivacious JUDITH OWEN! Ms. Owen and her talented trio take the stage at 7:30, tickets still available at $29.50-
so get there

early!
NEXT THURSDAY, October 9th- The PAT McGEE BAND, with Andrew Ripp live at the fabulous Birchmere, 7:30 pm Tickets are $27.50
SATURDAY, October 11: WIRE, with special guests TONE, at the 9:30 Club early show, 7:00 pm doors, tickets $25
TUESDAY October 14th, vocalist extraordinaire JULIA FORDHAM (from JUDITH OWEN's touring troupe), live at the Birchmere, 7:30 pm tickets $29.50 and on sale NOW!
THURSDAY, October 16th: SECRET MACHINES, bringing their blend of technopopartrock to the 9:30 Club, tickets $20!
WEDNESDAY, October 22: Montreal's mightiest music ensemble, BROKEN SOCIAL SCENE appear at The State Theater in Falls Church, 8:30 pm. Tickets still available at $25
THURSDAY, October 23rd: NC Swingers The SQUIRREL NUT ZIPPERS will perform at the State Theater, 8:30 pm, tickets are $25
THURSDAY, October 23rd- SATURDAY October 25th: the BLACK CROWES perform for three wild nights, at the 9:30 Club, tickets $45
MONDAY October 27th- ZAPPA PLAYS ZAPPA "You Can't Fit That On Stage Anymore" Tour, 7:30 pm at the Birchmere. Tickets $115.00, includes a digital download of the show, and a chance to win a Hagstrom guitar!
MONDAY, November 3rd: Join HENRY ROLLINS on Election Eve for a night of thought provoking commentary as he says goodbye to Mr. Bush and delivers the "Recountdown Tour 2008" on stage at the Birchmere, 7:30 pm, tickets are $25
TUESDAY, November 4th: Celebrate Election Day 2008 with HR and BAD BRAINS, Dr. Know, and Daryl Jenifer and Earl, at the 9:30 Club, tickets $25. Early show- doors at 5:00 pm
FRIDAY, November 7th: Join MARK LANEGAN and GREG DULLI, A.K.A THE GUTTER TWINS, with Afterhours, at the Black Cat, 9:00 pm. Tickets are $20
SUNDAY, November 9th: the legendary ALEJANDRO ESCOVEDO with Amy Cook, at the Birchmere, 7:30 pm at the Birchmere, tickets are $25
FRIDAY November 14th- Rock pioneer BRIAN WILSON's triumphant return to Washington, at the Warner Theater. Tickets on sale this Friday (Oct. 3rd) at 10:00 am!
WEDNESDAY, November 19th: Songsmith, humorist, actor LOUDON WAINWRIGHT III at the Barns of Wolf Trap, 8:00 pm, tickets are $22
FRIDAY and SATURDAY, November 21st and 22nd: Fan favorites and Friends of 1600 UMPHREY'S McGEE return for two shows of original music, crazy covers, and extended jams at the 9:30 Club. Tickets on sale
soon
AND IN OTHER BREAKING ENTERTAINMENT NEWS:
Janet Jackson
hospitalized in Montreal before a concert (possibly saving the audience from even greater calamity!)...
Blink 182's Travis Barker and DJ Adam Goldstein
injured in South Carolina plane crash that left four dead...
George Michael
arrested AGAIN in a public bathroom, this time for possession of drugs...founding member of
Pink Floyd
,
keyboardist Richard Wright
dies of cancer, at 65...Grammy winning pop/country singer and actor
Jerry Reed
dies at 71 from emphysema...and the world mourns the loss of famed actor and philanthropist
Paul Newman
, from cancer, at 83.
Cool Hand Luke lives...
FOREVER
.
AND THE GOOD NEWS:
PHISH is reuniting!
Trey, Page, Jon, and Mike will perform 3 nights March 6th- 8th, 2009 in the Hampton Auditorium, Hampton VA! Remember, you heard it here FIRST!!
(Thanks to Jay for the timely notice!)